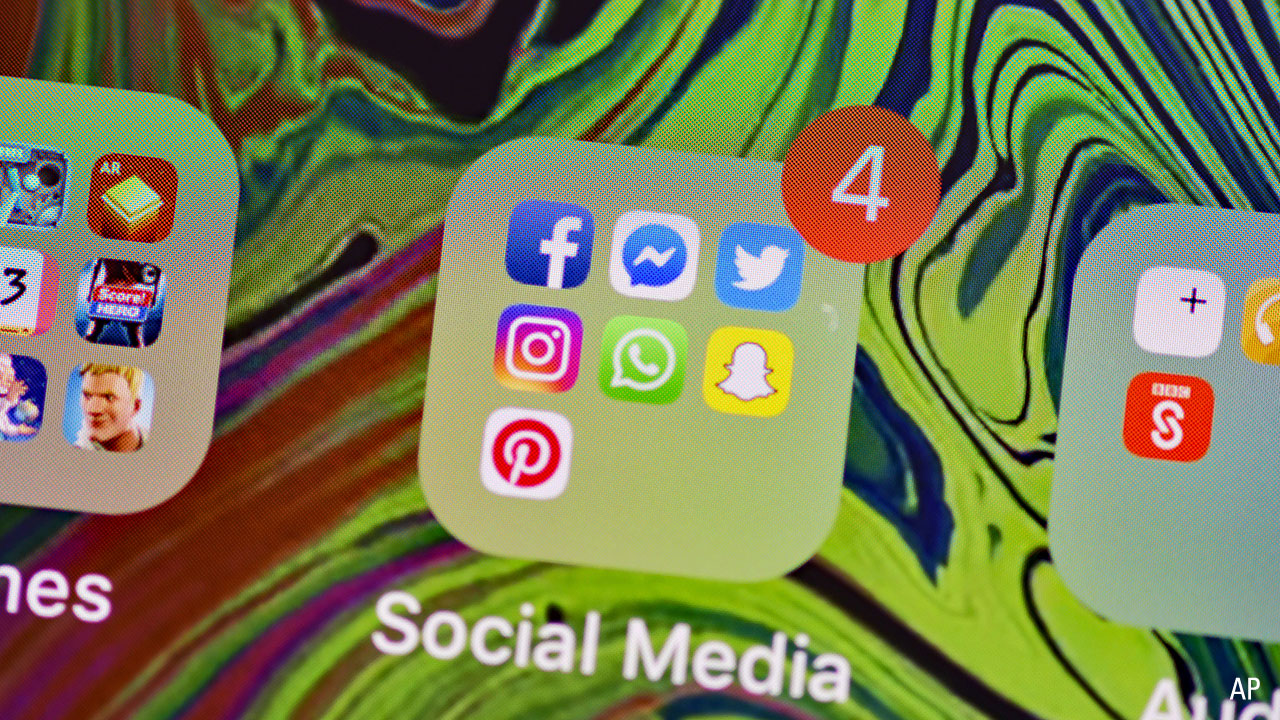 Advertisers shunning Facebook (FB) for a perceived failure to curb hate speech and misinformation will return but in the meantime the exodus may benefit online product and idea discovery platform Pinterest (PINS), says Morningstar.
Wide-moat Facebook rose more than 2 per cent overnight to close at US$220.64 despite the ad boycott gaining momentum in Europe with German consumer goods company Henkel (HEN3) joining the protest.
Facebook is currently fairly valued, according to Morningstar analyst Ali Mogharabi, whose fair value estimate is US$215.
Pinterest is also trading in line with Mogharabi's fair value estimate of US$26. It also rose 2 per cent overnight.
While the boycott is growing, Mogharabi says previous controversies such as the 2018 Cambridge Analytica scandal have had little lasting effect on the social network giant and that advertiser fury will eventually abate.
"We anticipate that most of the advertisers will return to Facebook given its more than 2.6 billion users," Mogharabi says.
"In the meantime, Facebook can take steps to demonstrate it will reduce hate speech further on the platform; although more content oversight could bring more regulatory risks to the forefront.
"With the current advertiser walkout, we have not changed fair value estimates for the social media companies under our coverage."

Source: Morningstar Premium
The protest began on 17 June and since then a growing list of global companies—including Coca-Cola (KO), Unilever (UL), and Starbucks (SBUX)—have pulled advertising from Facebook in support of a campaign that called out the social media giant for not doing enough to stop hate speech on its platforms.
The suspensions range from 30 days to the rest of the year in the case of Unilever. Other companies say the ad pause will stand until Facebook takes sufficient action.
In the wake of the pull-out by Unilever last Friday, Facebook chief executive Mark Zuckerberg used his site to announce a series of new policies, including a ban on hateful content that targets immigrants, and further curbs on posts making false claims about voting.
Facebook, Twitter, Snap, Pinterest, Alphabet - 1 month performance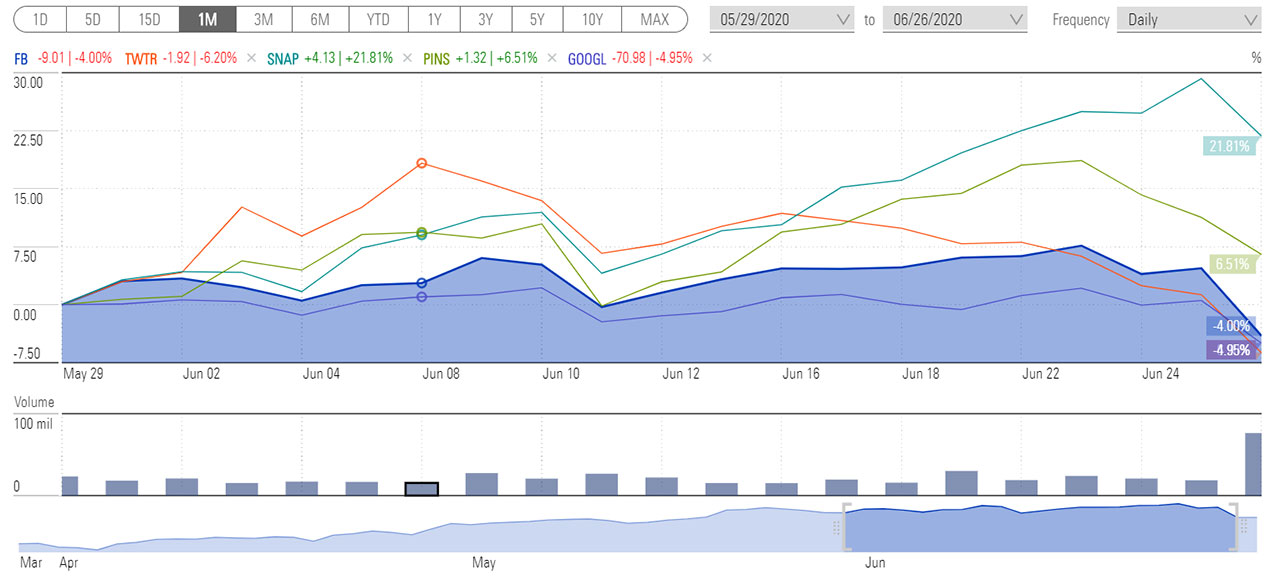 Click image to enlarge
Source: Morningstar Premium
Renewed interest in other social sites
In the four months leading up to the US election and the potential re-election of Donald Trump there is a risk misinformation and hate speech could intensify.
In the meantime, newer content-sharing social networks may benefit, says Mogharabi.
"We continue to view Facebook, Twitter (TWTR), and Alphabet (GOOGL) as fairly valued, while Snap (SNAP) remains overvalued. The recent sell-off in the social media names has made Pinterest, which is approaching a 4-star rating, attractive."
Pinterest is an online product and idea discovery platform that helps users gather ideas on everything from recipes to fitness and travel plans.
Founded in 2010, the company debuted on the New York Stock Exchange in April last year at US$23.75, up 25 per cent from its listing price.
The platform has more than 365 million monthly users, roughly two thirds of whom are women. It generates revenue by selling digital ads and is now rolling out more in-platform e-commerce features.
It has partnerships with online commerce giant Shopify (SHOP) and Microsoft (MSFT).
Mogharabi estimates the number of average total users will grow to nearly 700 million by 2029 from 335 million in 2019, representing average annual growth of 8 per cent.
"In our view, given that most Pinterest users access the app with the intention of finding various products or ideas, which could result in high ad conversion rates for Pinterest and advertisers, monetisation of pinners is likely to outpace user growth after the COVID-19 pandemic.
"We anticipate average annual revenue per user to increase at a 12 per cent compound annual growth rate through 2029."