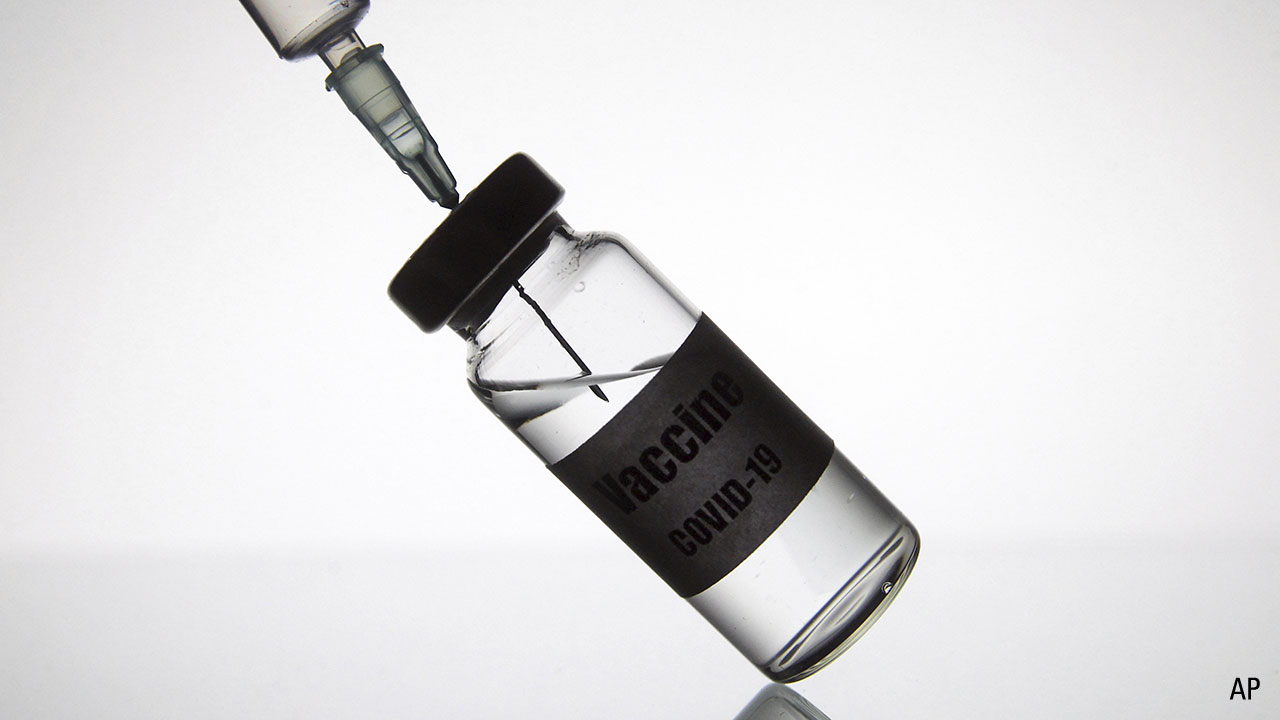 Following a year with more than 83 million reported cases and 1.8 million reported deaths globally due to COVID-19, 2021 begins as two newly authorised vaccines are distributed to high-priority populations in the US and Europe.
These mRNA vaccines, from Pfizer/BioNTech and Moderna, have set a high bar for efficacy and safety, and they appear poised to ramp up supply and dominate the U.S. market throughout the first half of the year, supporting a foundation for herd immunity in the US by midyear. With additional support from Johnson & Johnson, Novavax, AstraZeneca, and China and Russia vaccine programs, global herd immunity looks achievable by 2023.
Despite significant vaccine and treatment sales potential in 2021, the uncertain market duration prevents significant impact on our discounted cash flow-based fair value estimates. That said, several biopharma firms with COVID-19 treatments (Gilead, Roche, Glaxo, and Merck) look undervalued, based on strong potential for their core businesses. COVID-19 vaccine firms are generally fairly or overvalued, although AstraZeneca and Pfizer trade at slight discounts to their fair value estimates.
Key takeaways
We forecast a US$39 billion COVID-19 vaccine market in 2021 as the most-developed markets (population 1.3 billion) achieve herd immunity, and a US$16 billion market in 2022 as less-developed markets (population 6.5 billion) see vaccine rollout beginning in 2021, but extending into 2022 and 2023.
We forecast over US$10 billion in sales for newly authorised treatments, led by antibody treatments from Eli Lilly, Regeneron/Roche and GlaxoSmithKline/Vir for mild/moderate patients and Merck's CD24Fc, Lilly's Olumiant, and Gilead's Veklury in hospitalised patients.
We do not include post-pandemic (post-2023) sales for vaccines or treatments because of uncertainty around future transmission and competition, which results in limited impact on our valuations.
Access to medicines is a key ESG risk to the biopharma group, and efforts to keep vaccine prices low should reduce the overall ESG risk tied to access to vaccines.
The amazing speed to market of COVID-19 treatments and vaccines and relatively low pricing should help the biopharma industry in future policy discussions with governments, which may not want to risk damaging industry innovation and productivity with highly disruptive pricing regulations.
Key takeaways: Vaccine detail
Our estimates assume 2021 vaccine supply for 2.6 billion people (3.3 billion if all programs approved), well below manufacturer-cited capacity levels (above 5 billion), as we factor in various post-authorisation hurdles including supply (raw materials, machinery, vials/syringes, PPE kits), transportation (cold chain challenges), and state-level challenges (preventing last-mile spoilage, managing supply, ensuring booster return visits, and fighting vaccine scepticism).
We expect US$13.7 billion in global sales for Pfizer/BioNTech's Comirnaty in 2021 and significant profits through 2022, given premium pricing, strong supply, first-to-market status, and high efficacy.
Despite much lower manufacturing capacity, we expect Moderna to see US$8 billion in 2021 revenue related to its COVID-19 vaccine mRNA-1273, driven by Operation Warp Speed in the first half of 2021 and sales to other developed markets in the second half of the year.
We see uncertainty around authorisation of additional vaccines, but data from Johnson & Johnson, Novavax, and AstraZeneca in the first quarter will clarify how broadly capacity can stretch in 2021. We assume the US will see sufficient supply from Pfizer/BioNTech, Moderna, Novavax (70 per cent probability), and Johnson & Johnson (50 per cent probability) to achieve herd immunity by mid-2021. We are sceptical of AstraZeneca's ability to penetrate the US market, given lower efficacy in ex-US phase 3 trials.