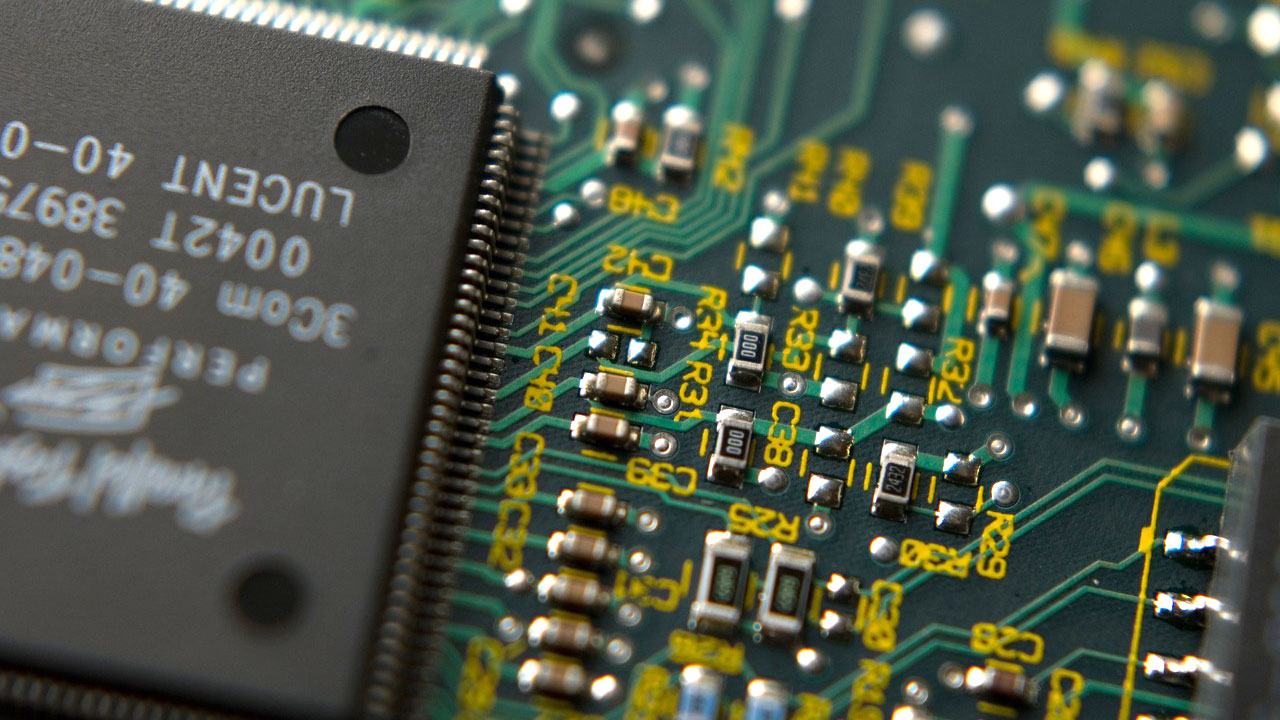 One of the most popular investing quotes is to "buy what you know". It's an idea that's been attributed to investors such as Warren Buffett and Peter Lynch, who argue that if you know the company, you'll know how it makes money, and you'll be more likely to hold for the long term.
If we are following this theory, it makes sense to buy household names and industry leaders, which is great, but it forces you to decide: do you want to buy Apple or Samsung, BMW or Volkswagen, and which of the streaming platforms do you think will come out on top?
Luckily there is an alternative way of investing in both the winners and runners-up, providing a slightly different path from that of Buffet and Lynch; why not read up on the tech companies you have never heard of that are driving the innovation from behind the scenes?
In fact, Mike Kerley, co-manager of the Janus Henderson Asian Dividend Income fund explains that investing in technology is about enabling digital transitions rather than making a bet on which companies are likely to come out on top.
"We tend to prefer the enablers of the innovation and the technology changes rather than the frontline platforms. That's where we see the value, and it also takes away some of the risk of putting all your money into a name which actually doesn't win," he says. "You've also got the potential that these [frontline companies] are becoming too big, and regulation, which may well dampen some of the growth prospects."
So here are four tech companies operating behind the scenes, some of which you may not have heard of:
Taiwan Semiconductor Manufacturing Co

Morningstar Rating: ★★★★
Economic Moat: Wide
Last close: 588.00 Taiwan Dollars
Fair Value: 760.00 Taiwan Dollars
Investor favourite TSMC (2330 / TSM) is a great example of a company operating behind the scenes, and the stock was one of our top picks for Asia this week. The company grew 92 per cent over the course of the pandemic due to the shortage of semiconductors, with an annualised return of 23.92 per cent over the past decade. It is the world's largest dedicated contract chip manufacturer, providing its services to smartphones (which accounts for half of its revenue), cars, computers and automated business solutions.
Teera Chanpongsang, portfolio manager at the Fidelity Asia Fund says: "TSMC is the leader in technology development, which is becoming increasingly difficult as highlighted by the exit of UMC and GlobalFoundries from the leading-edge technology race. It retains its pricing power, and this should ensure that it continues to secure market share and deliver strong returns."
ASML

Morningstar Rating: ★★★
Economic Moat: Wide
Last close: US$687.54
Fair Value: US$600.00
Another company operating in the foundry space is ASML (ASML). It provides semiconductor manufacturers with equipment for photolithography, the process in which a light source is used to expose circuit patterns from a photomask onto a semiconductor wafer—or, in normal terms, printing and expanding extremely small patterns onto futuristic chips. The technology is applicable to PC and smartphones, as well as the continuous buildout of cloud services and emerging opportunities like AI, 5G, semi- and fully autonomous vehicles, and the broader "Internet of Things".
According to Charlie Dutton, portfolio manager at the Ninety One Asia Pacific Franchise Fund, ASML has managed to carve a niche within the semiconductor equipment sector and is currently the sole provider of EUV lithography units to the industry. This means it has the potential to provide "long term earnings visibility". Since the start of the pandemic, the shares are up 117 per cent.
Wuxi Lead Intelligent Equipment

Morningstar Rating: Not rated
Economic Moat: Not rated
Last close: 60.81 Chinese Yuan
Fair Value: Not rated
Wuxi Lead Intelligent Equipment (300450) is a producer of lithium battery manufacturing equipment, automatic winding machine and photovoltaic cells automation equipment—the latter meaning the use of robotics to produce solar cells. The company is a major manufacturer of lithium-ion batteries, and has only recently rebranded from being an auto-first company. Sine the Covid-19 pandemic, Wuxi Lead shares are up 119 per cent.
Alastair Reynolds, co-manager of the Legg Mason Martin Currie Global Emerging Markets Fund, says the company is a key beneficiary from the growing demand for electric vehicle battery production in China, one of the largest markets for electric cars. As it has branched out from auto parts and into other renewable energy markets, it means Wuxi Lead will benefit from good optionality around diversifying its customer base. "Thus, the company is shielded from most battery tech evolution debates and the possibility of disruptive producers, as it is a potential supplier to all future battery manufacturers."
Yageo

Morningstar Rating: ★★★★
Economic Moat: None
Share Price: 556.00 Taiwan Dollars
Fair Value: 670.00 Taiwan Dollars
Yageo Corp (2327) produces various electronic components for a range of sectors, including automotive, consumer, industrial and energy. It specialises in so-called passive components, which are necessary for to stabilise the flow of electricity in all electronic circuits. Its main products (MLCC, chip resistors and tantalum capacitors) are ranked third, first, and first in global production volume, respectively.
Kerley at Janus Henderson likes Yageo because it is a commodity technology company—and passive components are essential to all electric products. Moreover, due to consolidation, there are only really three main players in this industry, and the supply/demand balance of commoditised MLCC could allow Yageo to raise the pricing. The company is currently trading at a 21 per cent discount according to Morningstar's analysis. Shares have grown by 35 per cent since February 2020.