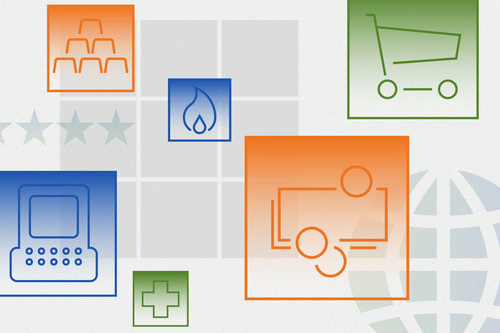 It's been a turbulent week for DWS. On Tuesday, German police raided the headquarters of Deutsche Bank and its asset management subsidiary DWS. A day later, DWS said that its CEO Asoka Wöhrmann was stepping down.
The public prosecutor's office in Frankfurt said Tuesday's raid was based on suspicion of investment fraud. "The procedure is aimed at previously unknown employees and managers at DWS," senior public prosecutor Nadja Niesen told Morningstar. Around 50 people - public prosecutors as well as officials of the country's financial watchdog BaFin and federal police - were involved in Tuesday's investigations.
The asset manager has long been suspected of not being particularly thorough when it comes to ESG. Whistleblower and former sustainability chief Desiree Fixler set things in motion last August by raising her concerns to U.S. authorities. According to Fixler, DWS had wrongly claimed that billions of assets under management included ESG criteria when in fact they did not.
Investigations have followed in the U.S. and Germany. "After an examination, there were sufficient factual indications that, contrary to the information in the sales prospectuses of DWS funds, ESG criteria were actually only taken into account in a minority of investments, but were not taken into account in a large number of investments ("prospectus fraud")", the prosecutor said.
Greenwashing: Which DWS Funds are Affected?
It remains unclear which funds specifically are part of the investigations. The public prosecutor's office declined to comment and DWS also left a request unanswered.
" We infer from Fixler's allegations that the investigation is centered on funds the firm formerly labeled "ESG integrated," a term that it has stopped using in its most recent annual report and that referred to funds where ESG factors were analyzed alongside other financially material factors, but where managers retained discretion over ESG outcomes. We believe ESG integration has become one of DWS' major strategic initiatives in recent years, and the firm has made progress on several fronts, but more remains to be done to bridge the gap between ambition and reality, resulting in a Morningstar ESG Commitment Level of Basic for the firm," said Morningstar analyst Natalia Wolfstetter. She added: "We remain comfortable with ESG implementation in the firm's ESG-focused funds under our coverage: DWS ESG Dynamic Opportunities, DWS Invest ESG Equity Income and DWS Invest ESG Euro Bonds (Short). These are managed according to DWS's proprietary ESG standards, which involve exclusions based on external ESG ratings, carbon ratings, and norms compliance. We note, however, that the firm has not been able to confirm whether any ESG-focused funds are part of the broader investigation".
Stefan Hoops Becomes New CEO
DWS and majority-owner Deutsche Bank have been tight-lipped throughout the investigation. The units insisted they had always collaborated with regulators and public institutions. The investigations are aimed at "unknown employees" in connection with greenwashing allegations, DWS said.
However, the Frankfurt-based company did draw one conclusion: It replaced its CEO Wöhrmann with Stefan Hoops, the current head of Deutsche's Corporate Bank effective June 10th.
Wöhrmann has been controversial for some time. There is his close connection to Daniel Wruck, a Frankfurt businessman in whose companies DWS and Deutsche Bank invested - primarily at Wöhrmann's urging. For this purpose, Wöhrmann communicated partly from a private email account, which is a compliance violation. In addition, there have been allegations of money laundering over a private sports car transaction between the two.
DWS shares tumbled Tuesday and Wednesday as the events unfolded.
A Setback for the Entire Industry?
Greenwashing is considered an industry-wide problem, partly because there is no consensus yet about what ESG criteria should be. It is too early to say whether there are other cases like DWS. However, this might well be a wake-up call for the industry and presumably, asset managers will now take a closer look at their fund prospectuses.
"Greenwashing is an ESG industry issue that needs investigation, however, the case of DWS seems to be extreme. I don't think this affair puts all ESG products in question, but it does raise the debate both publicly and between vendors and regulators. In the long term, this is certainly a positive step for the industry," said Niklas Kammer, equity analyst for European banks at Morningstar.