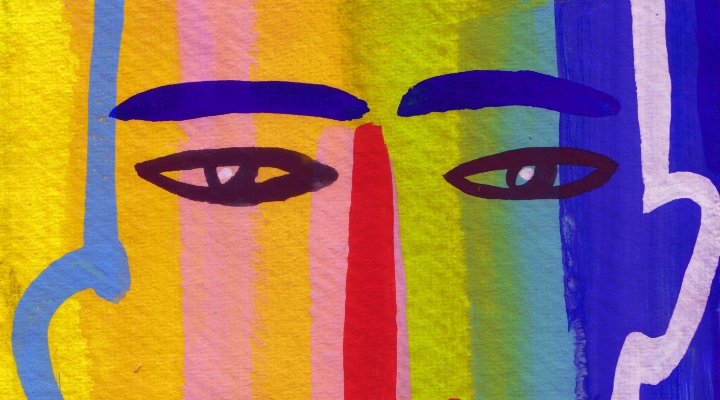 You may notice a broader and brighter color palette taking over corporate branding online and in your community during the 30 days of June for International Pride Month.
Each year, companies display rainbow-washed versions of their logos to demonstrate LGBTQ+ support. But this diverse group continues to face its (un)fair share of economic hardships, driven by factors like restrictions on medical benefits for same-sex couples.
For financial advisers, how can the financial services industry offer meaningful inclusion that pays more than lip service with a rainbow flag?
"It's a good business and it's a good market if you're going to provide the services," says Sheryl Rowling, a retired financial adviser-turned director of financial advice for Morningstar.
"This is a group that experiences a lot of bigotry, especially in financial services, which tends to be more populated by conservative providers".
What Drives Corporate Uptake of LGBTQ+ Support?
For investors and their advisers, there are many reasons to support LGBTQ+ inclusion. It's most important to recognize that LGBTQ+ inclusion is human inclusion. Protecting and respecting human rights can have a positive impact on your business even if you don't relate to their personal experience.
For instance, one study shows that "firms with LGBT-friendly policies tend to enjoy both higher profitability and higher stock market valuations". Another shows that LGBTQ+ global annual spending power (sometimes dubbed Pink Money) is estimated at $3.9 trillion.
And not being inclusive has its costs. Recently, some major companies wrapped up in controversies stemming from LBGTQ+ relations issues faced consumer backlash.
Placing a pride flag on prominent display is a foundational starting point; a classic example of what's called passive allyship. While being passive may be a suitable investment and wealth-building approach for some clients, it is not enough to profoundly advance the financial and mental health of the LGBTQ+ community.
Says Rowling: "it's not as simple as saying this is a great market for me to go after, so I'm going to put rainbow flags on my practice and get clients".
Understanding the community's concerns is a key step. Victor Orozco is managing partner of San Diego-based Bair Financial Planning, which serves 250 families. He says "we have an open space for clients to be their authentic selves". 45% of his company's clients identify with some part of LGBTQ+, while the other 55% are "allies".
To connect with this group, it's important, first, for advisors to understand it. I consulted with members of Out@Morningstar, Morningstar's DEI resource group for employees who identify as a member or an ally of the LGBTQ+ community. They are professionals supporting financial services, and their experiences illuminate relevant challenges.
6 Ways Financial Advisers Can Be Allies
1) Speak Out, Outside of Pride Month
Sabrina Macpherson, director of product development, climate solutions, at Morningstar Sustainalytics, says: "show [support] through actions, words, and social media posts, that they (and their firm) care about the LGBTQ+ community outside of corporate Pride month campaigns on LinkedIn. It's easy to be an ally when the firm has rainbow-washed your logos or have your bank sponsor local Pride festivities. It's less easy, but more meaningful, when you comment on and speak out against the financial and legal challenges faced by the LGBTQ+ community across all months of the year". Says Orozco: "this includes working with this community outside of June".
2) Get to Know Each Client Properly
Make them feel safe. Like non-LGBTQ+ clients, everyone has a unique story and diverse financial goals to match. "This [advice] is not limited to financial planners or advisers. I wish professionals across the board would be more comfortable being uncomfortable", says Ruth Saldanha, editorial manager at Morningstar. "The experiences you encounter will help you build a wealth of knowledge to support future clients facing the same situation". Offering a safe space where your LGBTQ+ clients can share their circumstances will be appreciated tremendously. Remember: the right financial advice can change a person's life.
3) Consider Different LGBTQ+ Life Events You Might Not Relate to
It's fair to say raising children and personal healthcare costs can be immense and require financial planning. Morningstar's Stephen Pham, manager of customer support, points out "two huge, life-changing events in [LGBTQ+] communities where the average cost can be more than $100,000."
"LGBTQ+ families looking to have children must consider the cost of adoption or surrogacy. Family planning is a common goal; quality financial planning and advice can help. Other personal medical costs might be associated with gender transition or reassignment. The transgender community needs better access to information and resources for financial advice or planning for these often-staggering medical costs".
4) Spot Challenging Financial Journeys and Understand LGBTQ+ Legal Implications
Igal Avrahami Liberman, corporate solutions manager at Morningstar Sustainalytics, reminds us that "different countries have different recognition levels for same-sex marriage, which also impacts a couple's financial situation past and present. The legal situation also needs to be considered, and financial advisers should be aware of this, too. Many LGBTQ+ people don't have savings or financial support since they are not in touch with their families". Igal adds: "educate yourself about LGBTQ+ unique financial needs that are based on [your clients'] life experiences and how financial decisions are affected. Don't make financial assumptions that are based on a heterosexual or cisgender individual.
Expect different conversations as well as generational differences. For example, the older generation came of age at a time when there was no marriage equality and often keeps their finances separate. Younger couples combine finances and have different emotional dynamics. "Understand conversations you may not relate to," says Orozco. With unmarried couples, take care to advise about ownership, inheritance, and medical powers of attorney. In some cases, families don't support the relationship and have sold the house of a deceased relative, leaving the partner without a place to live, Rowling says. Be mindful that both parties may need their own attorneys, because otherwise families can challenge documents by saying one partner coerced the other.
5) Be More Inclusive in Your Paperwork
Leave space for nonbinary options beyond male or female. Go further and include a question about clients' preferred pronouns. Do your documents say "husband and wife?" Redo them. "You may not stumble out of the gate. But to have the right lens, if someone from this community were to look at your business, are they being recognized?" says Orozco.
6) Promote Financial Products That Invest in Companies Advancing Diversity
That said, be mindful of corporate social washing. Like greenwashing, it aims to curb companies' attempts to profit from social causes, which in turn can elevate investor risk and can lead to negative societal impacts.