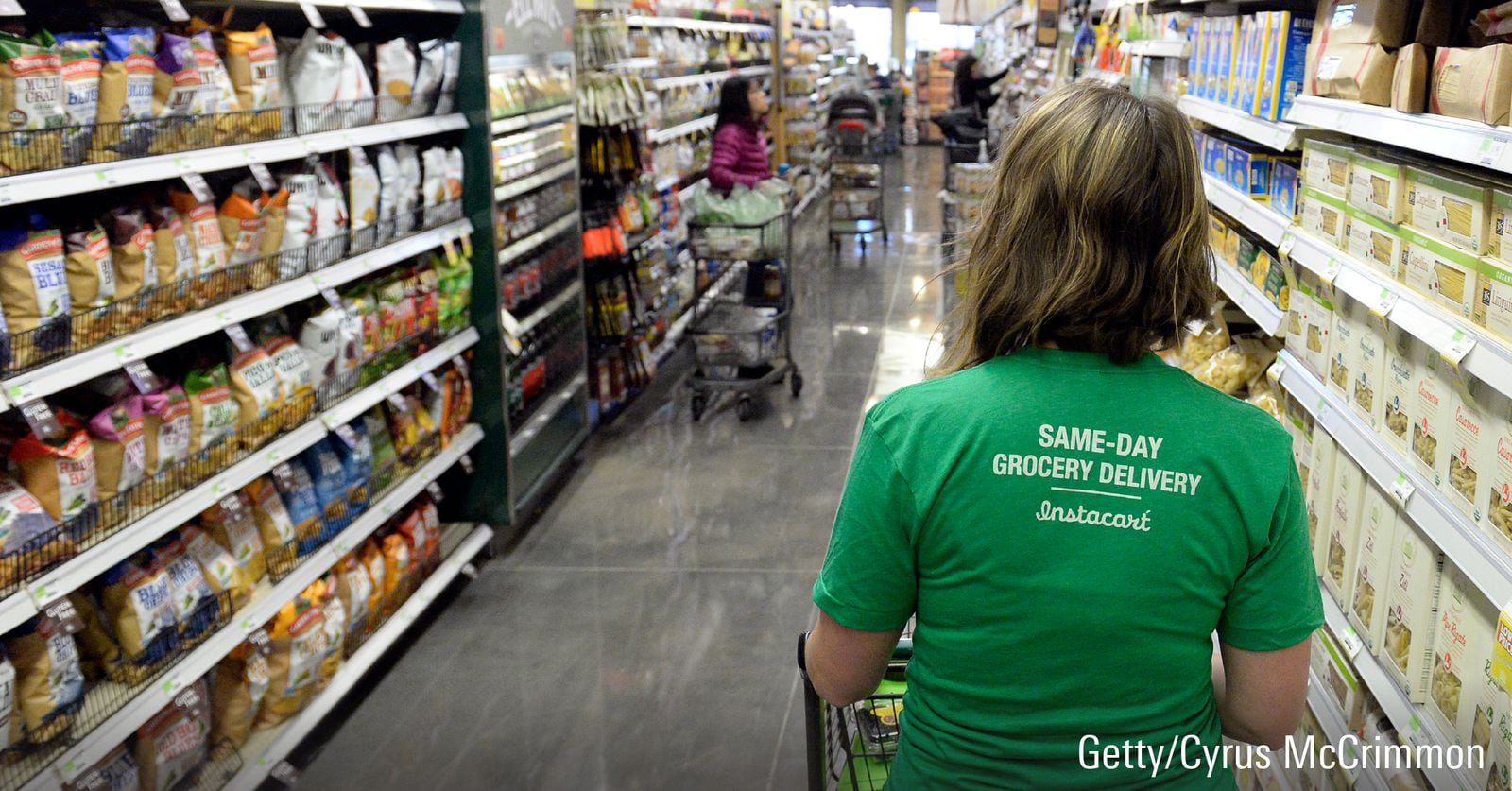 After an 18-month drought, IPOs are back. Or are they?
September brought three blockbuster debuts: microchip designer Arm Holdings ARM, grocery delivery app Instacart CART, and marketing software company Klaviyo KVYO. All three companies priced at the top of or above their target ranges, and each popped higher still on their first day of trading. That suggested strong demand, with investors clamoring for a piece of the action.
Some pundits proclaimed the return of the IPO market, and that this demonstrated willingness among investors to take on the risks of companies untested in the public markets.
However, that initial excitement has since cooled. As of Tuesday's close, Arm was down 4.6% since its debut, Instacart was down 31%, and Klaviyo had fallen 7.2%.
Fall IPO Stock Performance

*Opening market price reflects the first trade in the public market. ** Return since IPO is the change from the offering price through Sept. 26, 2023.
Some of that lackluster performance stems from shifts in the market backdrop, according to Nick Einhorn, director of research at Renaissance Capital. Chief among these shifts are hints from the U.S. Federal Reserve that interest rates could remain high for quite some time, a subsequent jump in bond yields, dampened sentiment, and set stocks falling across the board.
Einhorn adds that the pullback could also be a sign of skittishness among investors around newcomers to the market. It's possible that "a lot of people were happy to take the initial gains and sell" rather than hold the new stocks over the long term—at least for now.
As part of the IPO process, large institutional investors like hedge funds have the chance to buy the stock at the offering price. However, most individual investors can't buy the stock until it starts trading in the open market. With all three recent big IPOs, shares began trading well above the offering price, meaning those big investors can offload their early shares for a quick profit.
Instacart shares, for example, were priced at $30 but began trading at $42—a 40% gain.
What a Wave of IPOs Could Mean for the Stock Market
A slew of successful public listings is often a sign of investor confidence. "The IPO market is a real barometer for risk tolerance," says James Franke, managing director at Rothschild Investment. "When the IPO market is open, it's generally symbolic that investors are willing to demonstrate a more risk-seeking approach."
An IPO wave like that may also be self-perpetuating. "Positive IPO performance could be a bullish indicator for the investment environment," says Ben Bakkum, senior investment strategist at Betterment, because it demonstrates a viable path for early investors in private companies to cash out.
On the other hand, Bakkum points out that a torrent of new listings could also dilute the value of the entire market. "If we were to see a wave of a ton of new equity issuances," he explains, "that could actually be a negative because it's a supply shock that could weigh on prices." That translates to anxiety for investors.
It's Still Early In the Game for IPOs
Many market watchers expected Arm, Instacart, and Klaviyo to open the floodgates for a wave of IPOs this fall, but it's probably too soon to make any pronouncements. "The pricing and the performance of these deals is … incrementally positive," says Einhorn, "but it's definitely not a sign that the IPO market is definitely, totally back."
Bakkum also cautions against putting too much stock into one week of IPOs. He says there are plenty of other factors (like interest rates) that could send the market higher or lower.
Investors won't have to wait too long for new developments in the IPO landscape. Strategists from Renaissance Capital anticipate more IPOs in the coming months from big names like Birkenstock, Databricks, and StubHub.