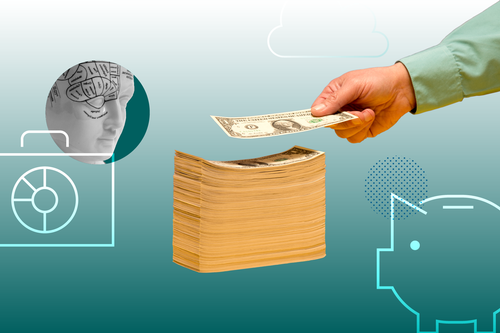 In August this year, TD Asset Management announced that the $7.1 billion TD U.S. Blue Chip Equity Fund will be replacing managers. Effective on or about November 1, 2023 Epoch Investment Partners will become the portfolio adviser, taking over from the top-performing T Rowe Price.
As one of Canada's largest equity mutual funds, the Bronze-rated TD U.S. Blue Chip Equity Fund is currently managed by Paul Greene, and has been a go-to option for investors looking for U.S. growth exposure since its 1996 inception. It is also one of the most popular mutual funds for Morningstar readers.
So, it was a head scratcher when TD Asset Management to change advisors. What was TD's motivation? What should the fund's current investors know? There are a few things for investors to consider. We lay out a few here.
Why Did TD Replace T Rowe Price?
Subadvisor changes happen for many reasons. Just as individual investors monitor and change their investment portfolios from time to time, so too do asset managers with their sub-advised funds. In many cases, firms have their own teams that monitor outside managers' performance and positioning. They often place funds that deviate from their expectations on watch lists and replace them if results don't improve. In other situations, an asset manager may want to move assets to their own internal managers.
In TD U.S. Blue Chip Equity's case it may have been a combination of both.
When TDAM made the announcement CEO Bruce Cooper said in a news release that the firm wanted to offer its U.S. growth strategy to Canadian retail investors. The poor performance of fund— its fee-based share class has lagged the Morningstar US Market Index by more than 16 percentage points from January 2021 to December 2022 and ranked near the bottom of its category in both of those calendar years—likely also contributed to the firm's decision.
TD U.S. Blue Chip Equity Fund Will Not Be the Same
The fund's investment objective isn't changing, but it's not the same fund. When Epoch takes over the fund Nov. 1, 2023, the fund will change its name TD U.S. Capital Reinvestment Fund. The fund will still seek long-term capital growth by investing in large-and-mid cap U.S. growth stocks. So, its style, market cap and geographical focus should remain the same. That said, there are big differences between T. Rowe's and Epoch's approaches, as a quick comparison of TD U.S. Blue Chip Equity to Epoch's U.S.-domiciled separate account shows.
Source: Morningstar Direct
What Will Change When TD U.S. Blue Chip Equity Changes Managers?
Investors would be wise to keep in mind three main changes in the fund:
Investment philosophy,
Portfolio positioning, and
Performance trends.
Let's look at each in some detail.
Investment Philosophy Shift: From High Growth to Core Growth
Both teams at Epoch and T. Rowe Price focus on long-term company fundamentals, especially cash flow. T. Rowe's Greene, however, will own some younger, faster growing companies while Epoch tends to be more conservative and prefer more established and profitable businesses.
As a result, Epoch's portfolio fund exhibits more core-growth rather than high-growth characteristics. Similarly, Epoch's more diversified portfolio limits its active exposure to mega cap stocks, whereas Greene's more concentrated approach favors the firm's best ideas and often leans into the market's larger stocks.
Portfolio Positioning: Expect Different Sector Exposure
Changing subadvisors can take time; the portfolio won't instantly match Epoch's preferences on Nov. 1. A look at the Epoch SMA, however, shows the eventual transition could result in much different sector exposures. The fund's technology stake should fall. The sector is one of T. Rowe's areas of expertise while most Epoch-managed funds have been underweight the sector.
Performance: T. Rowe Price has Underperformed – Maybe Epoch Could Change That?
The U.S.-domiciled T. Rowe Price Blue Chip Growth has struggled in recent years, particularly in 2022 when growth underperformed value by more than 22 percentage points.
The fund's management team had an uncharacteristically poor stock-picking year, wrote Morningstar senior analyst Adam Sabban in a June 2023 analysis that maintained Morningstar's ratings on the strategy. It has improved so far in 2023, though. Though last year's results increased the team's appreciation for steadier growth companies, the fund probably will continue to perform well when growth-stocks outperform.
Epoch's efforts to reduce volatility helped its 5-year returns but has held it back in growthier markets that have buoyed T. Rowe Blue Chip Growth. Epoch's SMA had gained almost half that of T. Rowe Blue Chip Growth for the year through the end of August.
What If I Want to Stay With T. Rowe Price?
For investors who wish to stay with T. Rowe, they may consider US-listed T. Rowe Price Blue Chip Growth ETF (TCHP), although there may be additional foreign withholding tax implications.