The yield curve started 2018 sort of flat. And, as you can see from the chart below, Canadian short-term yields have risen from where they were six months ago, but long-term yields continue to be sluggish. Should we be concerned about this?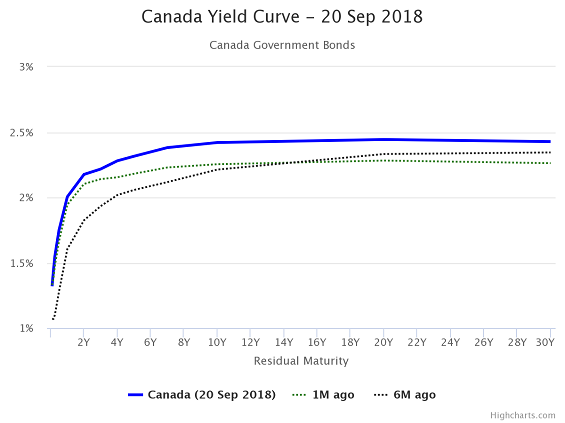 - source: www.worldgovernmentbonds.com
In a "normal" yield curve, short-term yields are lower than long-term yields, because you would expect to be compensated for taking on more risk in the form of longer bond maturity.
When the yield curve flattens, the spread between shorter-term bonds and bonds of longer maturities shrinks. This is often measured as the spread or difference between the yield on the 10-year government bond and the 2-year bond. At the start of 2017, the spread was 0.97, and as of Friday it was 0.24. A similar move can be seen in U.S. interest rates as well.