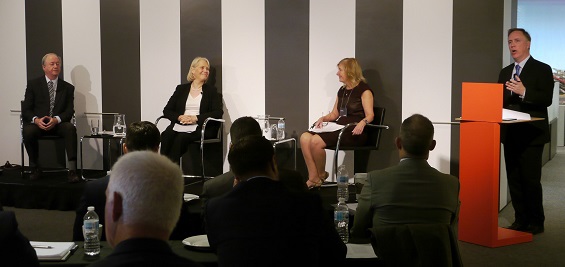 Investment industry representatives at a roundtable discussion in Toronto voiced concern last week that the best interests of clients could be bogged down in a mire of rules, information overload and paperwork if all of the new "client-focused" reforms surrounding the advisor-client relationship are implemented as proposed.
The three-person panel at the Oct. 24 Morningstar Executive Forum, one of two events held in Canada on the topic of challenges and opportunities for advice givers, included Carol Lynde, president and chief operating officer of Bridgehouse Asset Managers; Greg Pollock, president and chief executive officer of the Financial Advisors Association of Canada (Advocis); and Susan Silma, practice leader, client and industry strategy at PureFacts Financial Solutions, all based in Toronto.
Although the proposed reforms are designed to raise the bar for advisor conduct and improve the client experience, panellists voiced concerns about consequences ranging from higher costs for clients to limited product shelves at firms and less innovation in the industry.