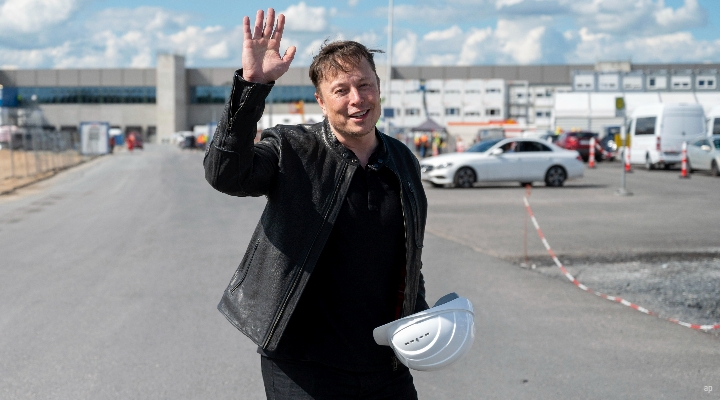 Morningstar today lowers its fair value estimate (FVE) for Twitter (TWTR) after Elon Musk pulled out of an agreement to buy the business last week.
In filings submitted Friday, Musk's team said the Tesla and SpaceX boss would be withdrawing from a deal to buy the platform for US$54.20 per share, a significant premium, on the grounds Twitter had not provided convincing enough evidence to prove its claim spam accounts make up less than 5% of its user base. Twitter is now suing Musk.
Shares in the platform promptly fell, and closed on Friday at US$36.81.
"While the two parties likely are facing a lengthy battle of which the final decision remains very uncertain, we believe Twitter may have the stronger case," Morningstar senior equity analyst Ali Mogharabi says.
"We also think that a scenario remains where Musk and Twitter reach a new, lower-price agreement. Plus, with the stock trading at levels at which Musk initially began to purchase, other parties may take an interest in Twitter."
Despite the uncertainty, Morningstar remains confident Twitter can continue to grow its revenue, albeit it a lower rate than it had originally assumed before Musk's offer to buy the company.
"We are lowing our FVE for the company to US$47 from Musk's original bid of US$54.20 (which was slightly below our previous fair value estimate of US$58 before the offer) as we expect Twitter will likely face distractions that set back its efforts to grow revenue and expand margins," Mogharabi says.
"Our FVE still implies attractive upside, but patience may be needed."
Who Will Win?
There are several reasons why Twitter may actually have a strong case against Musk, whose antics have repeatedly struck commentators as some sort of elaborate sick joke.
It has repeatedly stated in regulatory filings its 5% claim may not be accurate, as it is based on a sample. It also makes commercial sense for Twitter to limit how much data it shares.
"We also think Twitter was justified in fearing many users would react negatively to a large-scale handover, slowing user and/or monetisation growth," Mogharabi says. For his part, Musk has not provided evidence spam users account for more than 5% of users.
Nevertheless, Morningstar believes there is an increased risk for Twitter shareholders in the short- to medium-term. The stock could also fall further if Musk decides to sell his shares, which represent slightly less than 10% of the business. That said, it is unclear whether the controversy surrounding the deal will boost engagement and users on the platform.
"In the long run, we think Twitter will remain one of the top five social media platforms for advertisers," Mogharabi says.
"Regarding margins, we expect higher general and administrative expenses, mainly legal expenses, related to this case. We have also assumed marketing expenses outpace revenue growth as the firm will continue to invest in increasing its subscription business and to keep advertisers on the platform.
"We have reduced our revenue growth assumption for Twitter to a 16% five-year CAGR from nearly 20%. In addition, we expect 8% average operating margin (including negative 3% this year) through 2026, compared with our nearly 13% assumption previously."