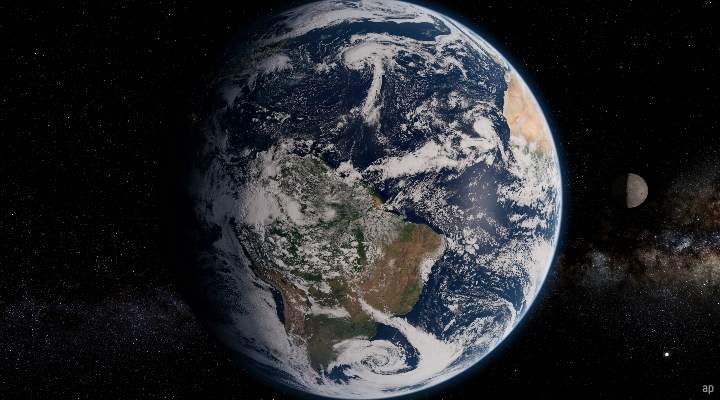 The impact environmental, social and governance (ESG) concerns have had on the investment space in recent times cannot be overstated.
Investors across every segment are becoming more sustainably conscious as the transition to a low-carbon economy becomes increasingly urgent. They're also using purchasing power to back those businesses that can demonstrate a positive impact on ESG issues – not just the promise of financial return.
To meet the changing preferences of investors and respond to the increased demand for transparency, it's now a necessity for firms to demonstrate the real-world outcomes of their funds and products through comprehensive impact reporting.
Here, we take a closer look at how assessing impact fits into the wider sustainable investing space, and how Morningstar's impact research and data is empowering investors to make critical decisions that better align with their individual sustainability preferences.
It's a Key Approach to Sustainable Investing
The umbrella of sustainable investing encompasses a range of approaches that have continued to evolve over the past decade rather than a single, distinct investment approach. In this way, it can be a confusing, jargon-laden space for many investors.
However, Morningstar's Sustainable Investing Framework addresses the critical need for clarity in the field. It provides a straightforward way to understand investor motivations for seeking sustainable investments and outlines the range of activities associated with sustainable investing.

Assessing impact is typically considered as one of the three core approaches investors can adopt when choosing to invest sustainably, alongside applying exclusions and limiting ESG risk. This approach evaluates the social and environmental impacts of underlying investments on real-world sustainability objectives, like reducing carbon emissions or waste reduction, and aims to generate financial returns alongside positive environmental impact.
Assessing impact often starts with the United Nations introduced 17 Sustainable Development Goals (SDGs). Described as the "blueprint to achieve a better and more sustainable future for all", the SDGs introduced back in 2015 are considered as the globally recognised framework for evaluating environmental and social impact. They include themes such as quality education, clean water and sanitation, climate action, and zero hunger.
Quality Sustainability Data Required
To meet the increasing demand for company-level impact data, Morningstar Sustainalytics has developed a new set of Impact Metrics which provide a useful measure or proxy for capturing a company's environmental and social impacts.
The metrics address impacts related to sustainable activities from which a company generates revenues. For example, they capture the amount of a company's revenue in renewable energy production or affordable housing. The Impact Metrics also measure the impact alignment in the context of a company's own operations, such as capturing the carbon footprint of a company or the percent of female board members.
The Impact Metrics help managers and investors assess the alignment of their funds and portfolios to the UN's SDGs mentioned above, as well as the Morningstar Sustainalytics Five Impact Themes. These themes streamline a range of different impact measurements on a company's activities and operations into high-level categories that are most relevant for the financial and business sectors: climate action, healthy ecosystems, basic needs, resource security, and human development.
Experience with clients tells us that SDGs are generally less resonant with retail investors—aligning to these frameworks, therefore, means Morningstar Sustainalytics Impact Metrics provide a common language for managers to tell their ESG story and for end investors to speak about the global issues they care about, including poverty, human well-being, consumption of natural resources, climate change, and environmental conservation in an accessible way.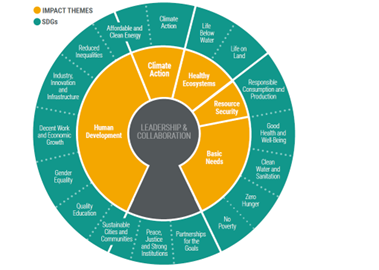 Morningstar Can Help
Morningstar Sustainalytics Impact Metrics are available in Morningstar's flagship investment research and analysis platform, Morningstar Direct. Wealth and Asset Managers working with individual and institutional investors can use Impact Metrics in Morningstar Direct to carry out fund research, perform due diligence, construct and manage portfolios, and to conduct impact reporting and monitoring on their portfolios.
You can find out more about impact investing and how Morningstar Sustainalytics can help you demonstrate the real-world outcomes of your funds and products in our Guide to Impact Assessment.