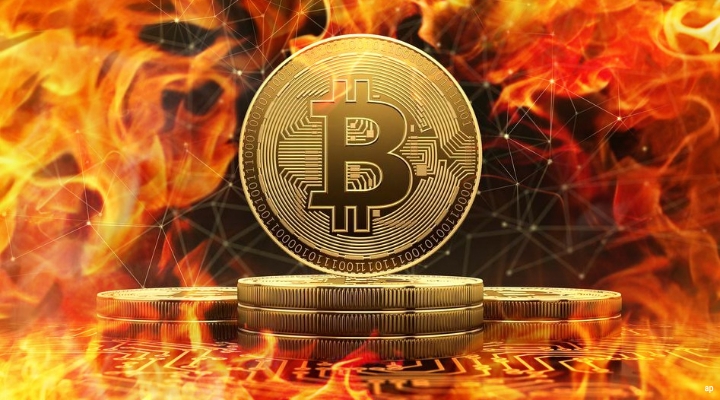 Cryptocurrencies just had a major meltdown. Why? This Q&A may help to make sense of the chaos.
What's Going On?
The latest turmoil has been triggered by the near-collapse of the crypto-exchange FTX, founded by industry figurehead and billionaire tech investor Samuel Bankman-Fried (SBF). FTX suffered billions of withdrawals, sparking rumours of its imminent demise. Binance, the world's largest exchange, looked set to rescue FTX – but has swiftly confirmed it wouldn't after looking at FTX's books. That's due diligence for you.
This situation is bad news for Canada's third-largest pension firm, Ontario Teachers Pension Plan, which invested in FTX at a $25 billion valuation last year.
Is This Just a Fallout Between Crypto Bros?
There are some operational concerns. Binance chief executive Changpeng "CZ" Zhao didn't just rule out buying FTX. He actively criticised how FTX had used customer funds. This is a common theme in this year's crypto collapses and is likely to keep cropping up as more scandals emerge.
Will There Be a Regulatory Backlash?
Inevitably, the US Securities and Exchange Commission – which regulates non-crypto markets – is looking into the case. It has its hands full with existing cases though. It's likely to catch the attention of Canadian regulators as well.
Is There Any Precedent for FTX's Implosion?
Sadly this isn't the first such crypto crisis for retail investors this year. Network Celsius is still going through the bankruptcy process, which means customers still don't know the fate of their money (cash and coins). This case highlighted the problems of keeping customer money separate from company money. But also about the wider concept of "custody" in the crypto world.
What Does it Mean for Bitcoin Prices?
Bitcoin has now fallen 22% in the last five days to around $16,000. BTC broke below $20,000 in June, a key technical level, but had managed to hold above that until this week. Year-to-date, Bitcoin is down 65%, meaning all the gains of the last two years are gone.
What Does it Mean for "Mainstream" Crypto?
Shares in Coinbase (COIN), the largest listed exchange, have cratered. They have fallen 22% in the last five days and are off 81% this year. A reminder: Coinbase's IPO price was $250, and it's now at $45.
Is There a Risk of Contagion to Other Markets?
In terms of whether this crisis will spill out into the mainsteam: not likely. Global markets are actually attempting a mini-recovery after a bruising year. The S&P 500 is up nearly 4% over the month after a 20% fall this year. What the crypto drama does, though, is display (once more) the volatility that comes with risky assets.
What About the VC Industry?
Venture capital firms have been investing heavily in crypto ventures in recent years. Sequoia Capital is the latest VC firm to get burned – it has just written off its stake in FTX to $0. Crypto investments are a spider's web involving "conventional" capital, risky assets, and reputable firms.