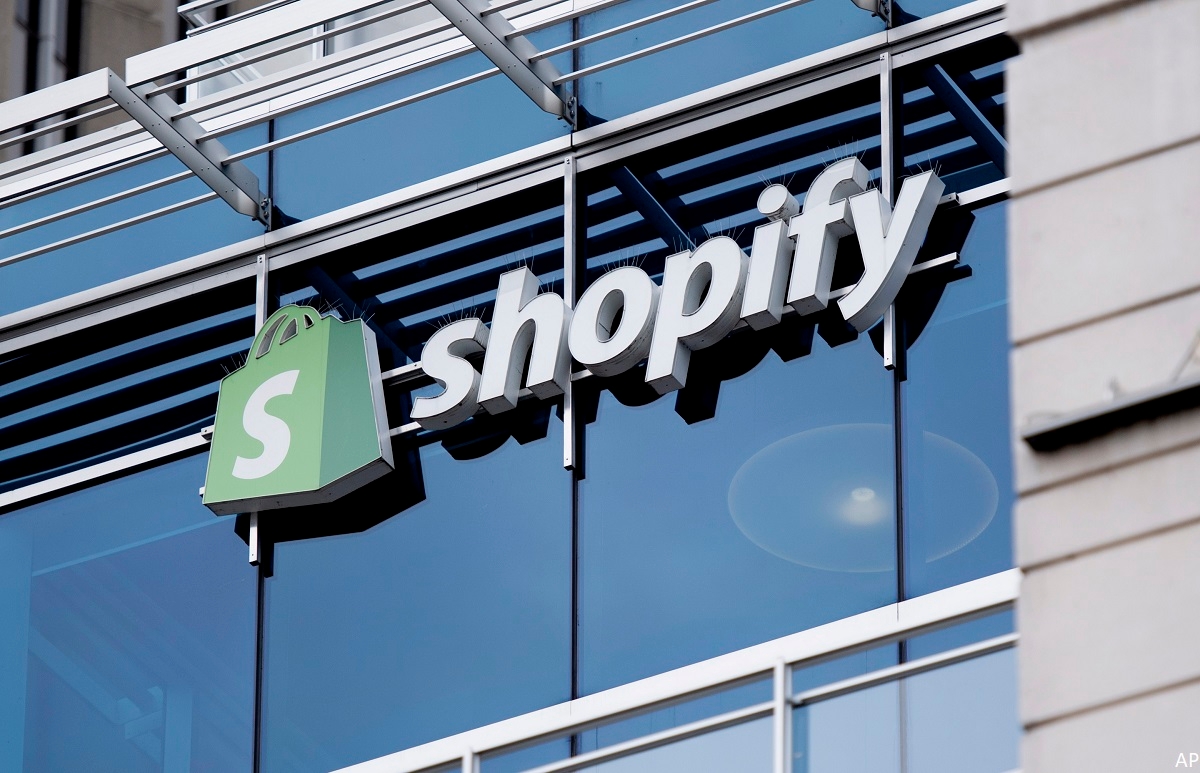 Narrow-moat Shopify (SHOP) reported busy first-quarter results, with revenue and profitability that exceeded our expectations. There was more attention, however, on restructuring at the company.
Management announced a 20% headcount reduction. Additionally, the company is selling its logistics business, including Shopify Fulfillment Network, to Flexport. We had thought Shopify Fulfillment Network would help drive meaningful growth but pressure margins, especially as it scaled.
We Agree with Positive Price Action
Given the results, guidance, and our attempt to model Shopify without its logistics business, we are raising our fair value estimate to $57/CAD 78 per share from $45/CAD 60. We expect some changes to our model as management provides further information upon closing the sale of the logistics business. Until then, we view the shares as fairly valued after the postearnings pop.
Bottom Lines Still Strong
First-quarter revenue grew 25% year over year (up 27% in constant currency) to $1.508 billion, ahead of our expectations. Subscription revenue grew 11% year over year, while merchant solutions accelerated sequentially for the fourth straight quarter to 31% year-over-year growth. Europe was strong. Relative to our model, subscription was slightly light while merchant solutions was strong. Gross merchandise volume grew 15% year over year to $49.6 billion, while gross payments volume processed through Shopify Payments was $27.5 billion, or 56% of GMV. We calculate a take rate of 2.27%, compared with 1.99% a year ago, and believe this should continue to expand as more merchant solutions are adopted. Monthly recurring revenue was $116 million, up 10% year over year and an improvement on last quarter's 7% growth.
Shopify Should Continue to Bring in Big Brands
Despite the good quarter, we think macro conditions are negatively affecting results and believe Shopify will continue to find success in attracting larger brands to the platform, especially given the rash of new features, including Commerce Components.
Bulls Say
Shopify's growth has been strong and is expected to remain so, with robust new merchant adds, increasing GMV, and high attach rates.

We believe Shopify is attractive for SMBs because it is simple to use and has a wide variety of built-in features that make it a turnkey solution.

The company has many experts to help SMBs with website design, photography, and other elements of the process and benefits from a large referral and developer ecosystem.
Bears Say
Shopify has traded at lofty valuations at times, and while it might continue to generate strong growth, the company may still fail to live up to optimistic assumptions embedded in the share price.

Shopify is overexposed to the economic cycle, with the high failure rate for core SMB customers exacerbated by the fact that retail volume would likely decline in a downturn. Additionally, management's strategy is to avoid going direct to consumers.

The buildout of the Shopify Fulfillment Network will require substantial investment in both financial terms and management resources.