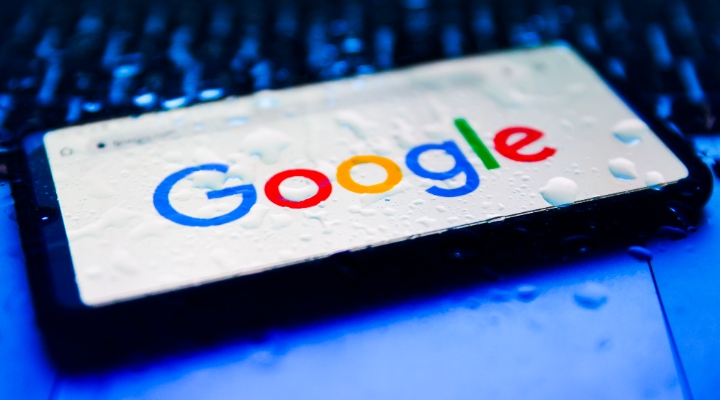 Key Morningstar Metrics for Alphabet
What We Thought of Alphabet's Earnings
We continue to view the stock of wide-moat Alphabet GOOGL as attractive. The network effect for Google's core advertising business remains strong, and as we anticipated, hesitancy among advertisers is lessening, demonstrated by accelerating revenue growth in both search and YouTube. Cloud revenue growth aligned with our expectations but was slower than Microsoft's Azure (23% versus 29%), which pulled Alphabet shares down in afterhours trading.
Demand for artificial intelligence drove Microsoft's MSFT growth. We think demand among Google's larger clients was similar, but the firm is more exposed to high-growth and startup clients, which have been more aggressive with cost-control efforts. However, we also believe that reduced economic uncertainty, combined with the necessity of artificial intelligence to operate more efficiently, will bring in more cloud clients for Google and increase client usage, accelerating revenue growth in the fourth quarter and next year.
Growing Demand for AI to Lift Alphabet Capital Expenditures
We are not making significant changes to our Alphabet revenue estimates. We've increased our Google search and YouTube ad growth projections but lowered our expectations for Google's ad-tech revenue. We have increased our capital-expenditures forecast because of the growing demand for AI services. Our model adjustments do not affect our $161 fair value estimate on Alphabet.
Alphabet posted a total revenue of $76.7 billion, up 11% year over year, driven by growth in advertising (up 9.5%) and cloud. Within advertising, strength in retail ad spending pushed search and YouTube ad revenue 11.4% and 12.5% higher, respectively, while network revenue declined for the fifth-consecutive quarter, although less than last quarter's 5% decline. Alphabet's $21.3 billion operating income represented a 27.8% margin, up 300 basis points from last year on lower traffic acquisition costs, sales and marketing, and depreciation. General and administrative expenses increased because of legal costs mainly related to the current search antitrust case.
Going forward, management said that while the firm will continue to prioritize investments in AI, which will require higher capital expenditure next year, it will also focus on increasing efficiency. On that front, we think that, given Google's network effect, the firm can continue to reduce client acquisition costs without harming its ability to grow.